Senior consultant, Dr. Monika Golková
---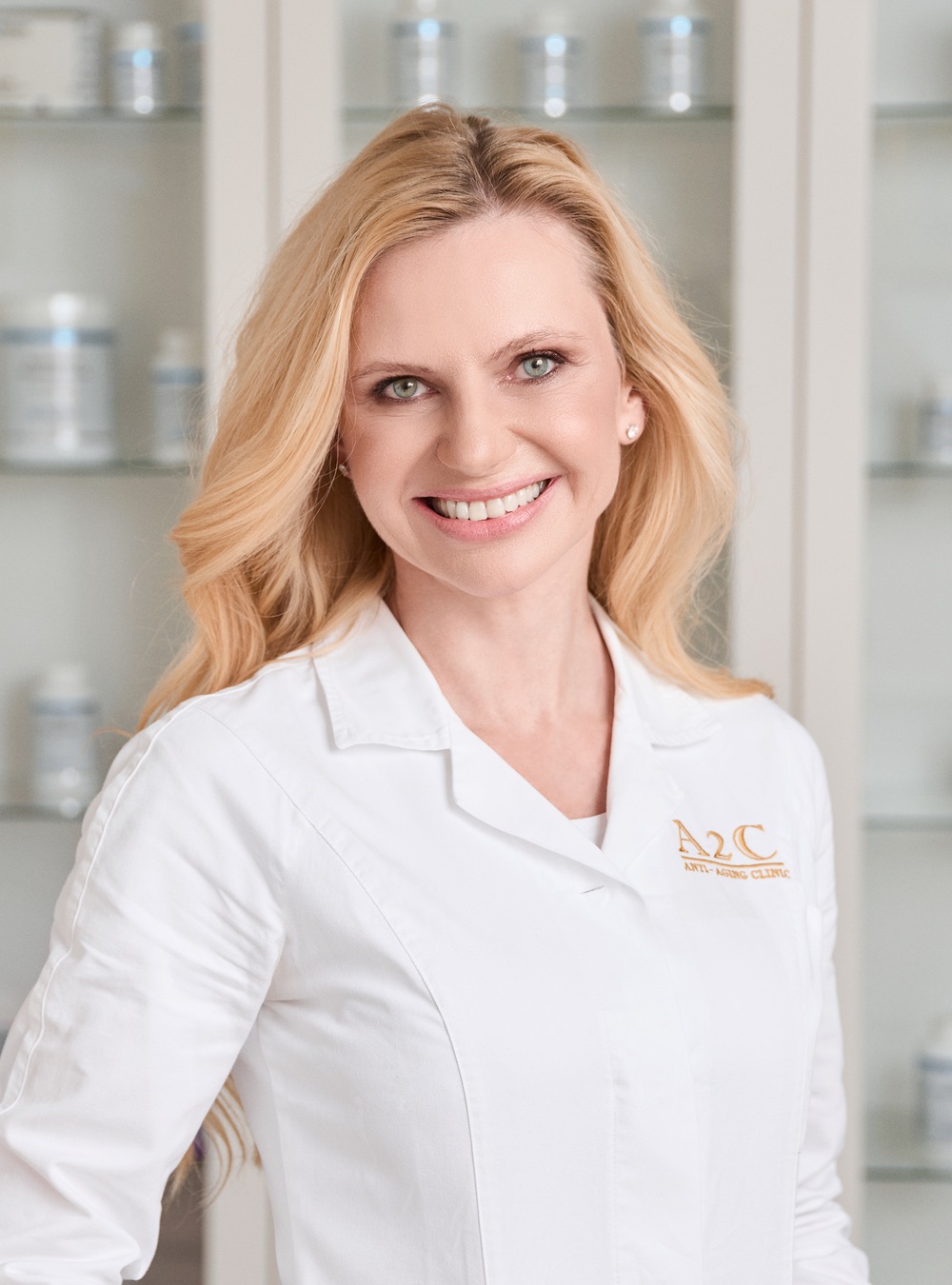 The senior consultant of the private clinic A2C ANTI-AGING CLINIC.
President of the Association of Anti-Aging Medicine (Czech name: Asociace medicíny proti stárnutí) of the Czech and Slovak Republics.
Neurologist and the only certified specialist in anti-aging medicine in the Czech Republic.
International delegate and member of the Scientific Council of WOSAAM (World Association of Anti-Aging Medicine).
International delegate of the European International Organization of Scientific Anti-Aging Medicine.
Member of the International Hormonal Society.
Member of the American Academy of Anti-Aging Medicine.
The author of the books

"Anti-Aging - How to Maintain Youth and Beauty"

a " I Eat and Get Younger or Anti-Aging on the Plate".